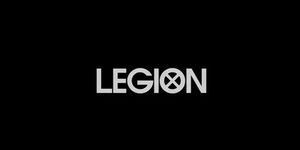 Legion is an American television series created by Noah Hawley and co-produced by Marvel Television and FX Production. Based on the Marvel Comics character of the same name, Legion tells the story of David Haller, a schizophrenic young man who learns that he is a mutant born with psychic abilities. He finds himself caught in a conflict between mutants and a government organisation that seeks to eliminate them. As David uncovers the secrets of his past and his powers, he discovers that a more powerful enemy is lurking from within.
FX has renewed Legion for a second season on March 15, 2017 [1]
Synopsis
Legion, based on the Marvel Comics by Chris Claremont and Bill Sienkiewicz, is the story of David Haller (Dan Stevens), a troubled young man who may be more than human. Diagnosed as schizophrenic as a child, David has been in and out of psychiatric hospitals for years. Now in his early 30s and institutionalized once again, David loses himself in the rhythm of the structured regimen of life in the hospital: breakfast, lunch, dinner, therapy, medications, sleep. David spends the rest of his time in companionable silence alongside his chatterbox friend Lenny (Aubrey Plaza), a fellow patient whose life-long drug and alcohol addiction has done nothing to quell her boundless optimism that her luck is about to change. The pleasant numbness of David's routine is completely upended with the arrival of a beautiful and troubled new patient named Syd (Rachel Keller). Inexplicably drawn to one another, David and Syd share a startling encounter, after which David must confront the shocking possibility that the voices he hears and the visions he sees may actually be real. A haunted man, David escapes from the hospital and seeks shelter with his sister Amy (Katie Aselton). But Amy's concern for her brother is trumped by her desire to protect the picture perfect suburban life she's built for herself. Eventually, Syd guides David to Melanie Bird (Jean Smart), a nurturing but demanding therapist with a sharp mind and unconventional methods. She and her team of specialists - Ptonomy (Jeremie Harris), Kerry (Amber Midthunder) and Cary (Bill Irwin) - open David's eyes to an extraordinary new world of possibilities [2].
Cast and characters
Episodes
Trivia
Legion is the first live-action TV series to be based on the X-Men universe, the second being The Gifted.
The title of the series originates from David's alias in the comics, which is inspired by the Biblical quotation Mark 5:9, "My name is Legion for we are many" [3]. This refers to the multiple personalities residing within David's psyche, similar to how Jesus encountered a man possessed by many demons that collectively referred to themselves as "Legion".
References
↑ http://www.thefutoncritic.com/news/2017/03/15/fx-orders-season-two-of-legion-412015/20170315fx01 (June 10, 2017)
↑ http://www.thefutoncritic.com/showatch/legion (June 10, 2017)
↑ New Mutants Vol 1 #26
Ad blocker interference detected!
Wikia is a free-to-use site that makes money from advertising. We have a modified experience for viewers using ad blockers

Wikia is not accessible if you've made further modifications. Remove the custom ad blocker rule(s) and the page will load as expected.